Er. . . NaNo, uh what?!?
~ By Melina Kantor
Hey! It's almost here! There's only about a week to go before thousands of fearless writers down multiple gallons of coffee, strap themselves to their computers or writing implements of choice and attempt the impossible.
I'm so excited about it I can barely sit still long enough to type this.
What am I talking about? Why, National Writing Month (commonly known as "NaNoWriMo," or "NaNo" for short) of course.
And I'm here to answer all of your questions about it.
Here it goes!
Q: Uh, I keep hearing about this thing called NaNoWriMo. Everyone on Twitter and Facebook is blathering on about it. Would you mind explaining what it is?
A. Certainly!
National Novel Writing Month is a 30 day writing challenge that takes place during the month of November. The goal is to write fifty thousand words by November 30th.
This noveling extravaganza is organized by the Office of Letters and Light, located in the beautiful San Francisco Bay Area (which I'm mentioning because I was born in Berkeley). They also sponsor a Young Writers Program and an event called Script Frenzy.
By the way, it's free! (Although donations are welcome.)
Q: Wait, so there's actually an organization dedicated to this? Couldn't any month be NaNoWriMo? Can't anyone just decide to sit down and write 50 thousand words in a month?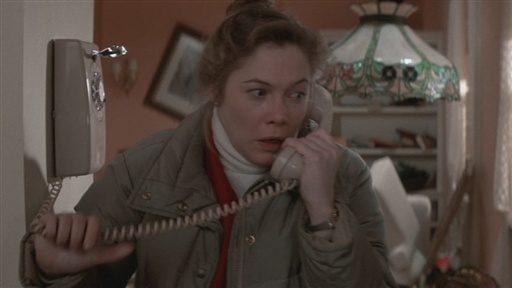 A: Um. No.
Fine, so technically I guess a person could do that, and thanks to deadlines, I'm sure some writers have. But think about how isolating and torturous that must be. Remember what a mess Joan Wilder is in the opening of Romancing the Stone?
Before my first NaNoWriMo, I didn't have one single writer friend. Probably because at that point, I wasn't a writer yet. But NaNoWriMo changed all of that. The NaNo site has a huge online community, including a chick lit forum, and in person get togethers called write-ins.
They have sprints, videos and author pep talks too!
For me, the challenge would be absolutely impossible without the support.
Q: What's the point of writing a novel in 30 days?
A: Where do I start?
NaNoWriMo takes discipline, and the peer pressure is priceless. As is the energy you get from other Wrimos (NaNoWriMo participants).
But what helps the most for me is spending a month living and breathing my story. Believe me, after 30 days, you'll know your characters better than you know the back of your hand.
Even if you write crap, at least you've written. As Nora Roberts says, "You can fix anything but a blank page."
Q: Do you actually have to finish your novel?
A: Not necessarily. Most novels are 75,000 to 100.000 words. But 50K is quite a start!
Q: Can you work on a novel you've already started?
A: Technically, you're supposed to start a novel from scratch on November 1st, no editing or plotting allowed.
Nobody's checking though. Abide by your process and do what'll benefit your writing experience / career the most.
Q: What happens if you win?
A: Ooh, ooh! You get a certificate! And Web badges for your blog! And there are t-shirts you can buy!
That may not sound like much, but believe me, after 30 days of living among dust bunnies and subsisting on caffeine and Cheerios straight out of the box, that certificate will bring tears to your eyes and you'll want to walk down the street proudly holding it above your head.
There's nothing like that moment when the word counter on your profile page turns purple and you're immediately directed to the Winner's Circle. I get goosebumps just thinking about it.
Q: How do you prove you've won?
A: There's a word count validator on the site that counts your words (but don't worry, the site retains no information about your novel). You can also enter your word count manually.
Q: What if I lose?
A: Nothing. Really, nothing. You just finish the month with however many words you managed to write, and you should be proud of those words.
In my opinion, if you've written anything, it's impossible to lose.
Q: Have you actually managed to win this thing?
A: Yep! Three years in a row, baby! 😉
Q: Okay, fine, I'm in. But don't expect me to actually be speaking to you come December. What do I have to do to sign up?
A: Just go to http://www.nanowrimo.org/ and create a profile.
(Used with permission from Debbie Ridpath Ohi at Inkygirl.com.)
So. Who's in?
If you're doing NaNo, pop on over to my profile page and friend me! 🙂
And then leave your NaNo name in the comments so we chick lit writers can friend each other!
During the month of November, we'll be providing you with tons of NaNo inspiration, both here and on our Twitter feed.
To succeed at NaNo, you need some serious attitude. And here at the blog, we've got plenty of that!
I'll leave you with this attitude boosting video, to get you in the NaNo spirit:
If you've got any NaNo related questions, stories, or advice, leave a comment and let us know!
Happy Noveling!